Call us: 250-636-2327 (BEAR)


An aching heart, a deep sense of loss and wonderful memories.

After my husband passed, I wanted to hold him again and keep him close to my heart.

That is when I encased a small amount of his ashes in glass. To rub the glass between my thumb and fingers was like holding his hand again. To wear it around my neck was like our hearts were still touching.

I cannot begin to describe the great peace it brought me. I hope I can help you find peace as well.

It takes very little ash, less than a quarter teaspoon per piece, any unused ash will be returned to you.

I can offer many colors of glass to encase your loved ones ashes, including iridescent and dichroic glass. And they can be made as pocket pieces or pendants.

If you'd like to hold a bit of your loved one again, please call me.

New in 2023! Jim Shelago of Rock 'n' Art in Oatman, Arizona have combined their talents to create lovely keepsakes of handcrafted sterling silver and Ashes in Glass.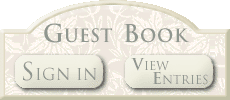 Pocket piece or pendant  $29.95 each